초대글
시스템반도체 발전을 이끄는 동력, 사람!
그 가치를 높이기 위해 함께하는 행사입니다.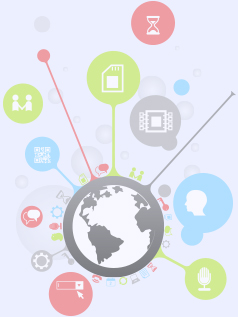 반도체설계교육센터(IDEC)는 참여대학의 우수 연구 성과 교류 및 시스템반도체 산업 발전을 위한 인력 양성 방향 논의를 위해 매년 Congress를 개최하고 있습니다.
최신 반도체 기술 동향 및 시장 전망에 대한 국내외 석학 초청 강연과 현 산업에서 요구하는 반도체 설계 전문 인력 양성을 위해 대학, 기업, 정부의 협력 방안을 모색할 수 있는 자리를 마련하였습니다.
향후 시스템반도체 산업을 이끌어갈 동력을 만들 수 있는 행사가 되도록 많은 관심과 참여를 부탁드립니다.
---
진행일정
시간
주요 행사
(정근모컨퍼런스홀, 5F)
전 시(스카이라운지, 5F)
09:00~09:30(30")
등록
09:30~10:40(70")
[성과발표] CDC 우수팀/참여 대학 우수 연구 성과

좌장 : 조경록 교수(충북대)
(※발표장 : 양승택오디토리움 2F)

09:30 ~ 15:30
[Chip Design Contest 설계 전시]
[참여대학 우수 연구 성과 전시]

[신임교수 소개]
[중소/중견기업 전시]
10:40~11:00(20")
[Welcome Speech]

환영사 및 IDEC 성과 보고
박인철 소장(IDEC, KAIST 전기 및 전자공학부 교수)

11:00~11:50(50")
[초청강연I]


Present and Future of AI SoCs
유회준 교수(KAIST 전기 및 전자공학부)

11:50~13:00(70")
점심식사
13:00~13:50(50")
[초청강연II]

Algorithm-hardware co-design to accelerate AI on edge devices
위구연 교수(Harvard University, USA)

13:50~14:10(20")
[전시관람 및 Coffee Break]
14:10~15:30(80")
[포럼]

반도체 설계 우수 인력 양성 방안 그리고 IDEC의 역할
(대학-기업-정부)

15:30~16:00(30")
[시상식]
진행 일정
09:20 ~ 10:30(70") : [우수성과발표] 참여대학 우수연구성과/ CDC 우수팀
발표장) 양승택오디토리움(KAIST 학술문화관, 2F)
11:00 ~ 11:50(50") : 초청 강연 I
Present and Future of AI SoCs (유회준 교수, KAIST 전기 및 전자공학부)
Recently, Deep Learning is changing not only the technology paradigm in electronics but also the society itself with Artificial Intelligence technologies.
In this lecture, the status of AI and DNN SoCs will be reviewed from two perspectives; the data-center oriented and the mobile and embedded AIs. This dichotomy shows clearly the possible application areas for the emerging future AIs. Especially, mobile deep learning processors will be introduced with an emphasis on "Dynamically Reconfigurable Processor" architecture. Moreover, KAIST's approach integrating both sides of brain, right-brain for "approximation and adaptation hardware" and left-brain for "precise and programmable Von Neumann architecture", will be explained with novel design methodology and implementation results.
Hoi-Jun Yoo is the KAIST ICT Endowed Chair Professor, School of Electrical Engineering, KAIST. His current research interests are AI SoCs, bio Inspired IC design, healthcare systems, and high speed and low power memory. Dr. Yoo received Order of Service Merit from Korean government in 2011 for his contribution to Korean memory industry. He has served as a member of the executive committee of ISSCC, Symposium on VLSI, and A-SSCC. He also served as the IEEE SSCS Distinguished Lecturer ('10-'11) and the TPC chairs of ISSCC 2015, ISWC 2010 and A-SSCC 2008. He is an IEEE Fellow.
13:00 ~ 13:50(50") : 초청 강연II
Algorithm-hardware co-design to accelerate AI on edge devices (위구연 교수, Harvard University, USA)
Machine learning, and in particular deep learning, has received a great deal of attention in recent years as it has been able to solve notoriously difficult problems. Much of deep learning's recent successes can be attributed to a virtuous cycle of advances in computing hardware, the availability of huge amounts of data, and the explosion of sophisticated models and algorithms. Efficient, on-device acceleration of AI workloads demand synergistic co-design of machine learning algorithms with the specialized hardware they run on. This talk provides an overview of the research activities we have on-going at Harvard, which take a full-stack approach from the algorithms all the way down to the circuitry in order to propose holistic solutions.
Gu-Yeon Wei is Robert and Suzanne Case Professor of Electrical Engineering and Computer Science in the Paulson School of Engineering and Applied Sciences (SEAS) at Harvard University. He received his BS, MS, and PhD degrees in Electrical Engineering from Stanford University. His research interests span multiple layers of a computing system: mixed-signal integrated circuits, computer architecture, and design tools for efficient hardware. His research efforts focus on identifying synergistic opportunities across these layers to develop energy-efficient solutions for a broad range of systems from flapping-wing microrobots to machine learning hardware for IoT devices to large-scale servers.
13:50 ~ 14:10(20") : 전시관람
Chip Design Contest 설계 전시
참여대학 우수 연구 성과 전시
신임교수 소개
중소/ 중견기업 전시
14:10 ~ 15:30(80") : 포럼
주 제 : 반도체 설계 우수 인력 양성 방안 그리고 IDEC의 역할 (대학-기업-정부)
사 회 : 김재하 교수 (서울대)
패 널
구분
섭외 대상자
기조 연설 내용
대학
서울대 박영준 교수
대학의 인력양성의 현황 및 어려움
인력양성을 위한 필요 사항
기업
삼성전자 박광일 전무
기업의 인재상
산업의 실질 연구 분야 및 인력양성 방향 제시
실리콘웍스 홍민석 상무
정부
KEIT 김동순 PD
반도체설계 인력양성 정책 기조
대학에서 참여할 수 있는 정책 공유 및 향후 방향
15:30 ~ 16:00(30") : 시상식
우수참여교수상, 우수강사상, CDC 우수팀 시상